AwesoME Inc journals make raising resilient and happy kids simple.


Best part? They'll have fun doing it…

Gratitude journaling has been added to the CACTUS programme, run by Blue Light Taupo, and many of the teen participants are finding huge benefits in practising gratitude daily, like improvements in their mental health and general all round wellbeing.
"IA HUGE THANK YOU, THANK YOU, THANK YOU!"
"Gratitude was rated the highest enjoyable session we did. If I hadn't of stumbled across
AwesoME Inc and committed to gratitude myself, I would never have had the wins we have had
on this course."
Natasha Marinkovich
School Community Officer Taupo & Turangi | Bluelight
"It made me a happier person in a way because I never used to express what I was grateful for."
Student Participant
"Writing what you are grateful for helps you feel more positive."
Student Participant
"The gratitude forced me to reflect on my day in a more positive light which has been a great change in my life."
Student Participant
This could be your school… and it won't cost an arm and a leg.
We want to help.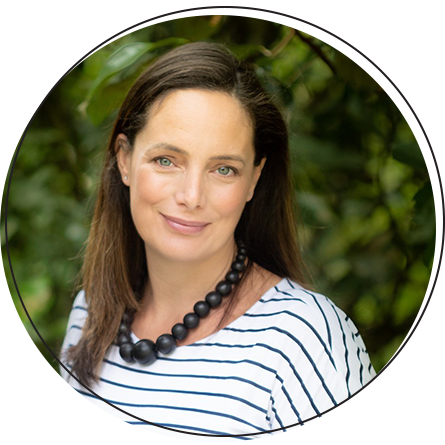 "I use gratitude journaling for myself, with my clients and my kids to build in and strengthen good wellbeing habits into every day. The gratitude journals by AwesoME Inc are actually the best that I've come across."
DR EMMA WOODWARD - The Child Psychology Service
---
Our kids are experiencing ANXIETY, ANGER, SELF-ESTEEM ISSUES and other BIG EMOTIONS they don't know how to deal with.
Parents, schools and clubs are more aware than ever of the importance of emotional wellbeing and raising resilient kids.
As a parent of two pre-teen boys, and a family history of mental illness, I wanted to create a product to help my kids learn the essential skills to deal with life's ups and downs.
THE RESULT?
A simple but powerful solution!
The Resilient ME® Gratitude Journal for Kids — a before-crisis guided journal that is full of tools and fun activities designed to improve mental fitness and wellbeing.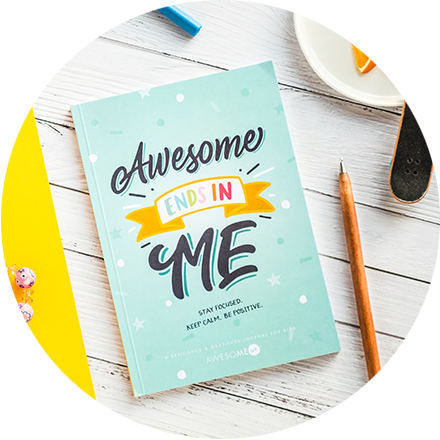 Ask us about customising wellbeing journals with YOUR SCHOOL brand.
Gratitude and resilience journals for kids (ages 5-12) and teens (13+).
---

"My life started turning around for the better."
"I started to write things down that I was grateful for every morning. Every day I feel like a much happier person. Doing this allows me to go off to school in a happy and comfortable head space, it makes me feel more in control of myself and being able to experience that feeling is awesome."
Rebecca – age 17
---
Stay focused. Keep Calm. Be positive.
Our guided journals help kids to understand that the big feelings they are having are normal, and teaches them simple ways to build resilience, stay calm and maintain a positive attitude.
Whilst the children might not entirely comprehend the tools, all based on the latest psychological research, they work! Presented in a fun and engaging way to create essential healthy habits, build meaningful connections and facilitate behaviour change to improve mental fitness. We can't always stop our kids facing challenges but we can teach them the skills so these challenges don't break them.

"Always use your journals as examples in my work.
Best I've ever come across."
DR EMMA WOODWARD
The Child Psychology Service
By incorporating AwesoME Inc gratitude and resilience journals into your club development
programmes you are giving your kids a jump start to more purposeful engagement in life, at
a crucial time in their development, while also serving your mission to help them flourish.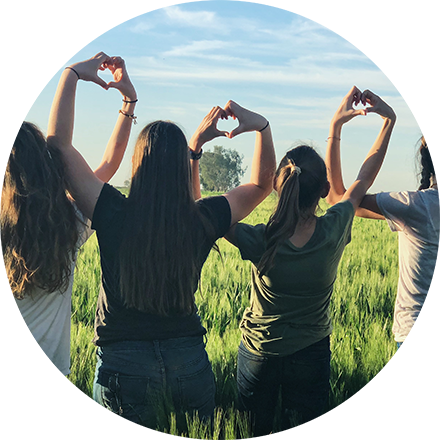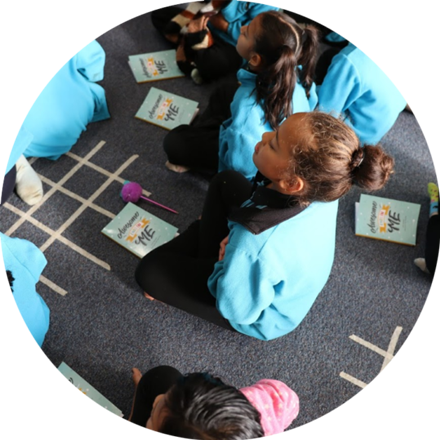 Every child deserves to have the best shot at developing a strong mindset to face life's challenges. They really are capable of extraordinary things and childhood is the perfect time to develop resilience.
Our kids and teen journals are used by schools, clubs and community groups in NZ and Australia as part of existing programmes, as gifts, or as a unique fundraising idea.
Ask us about customisation.
"It's amazing!"
"It actually makes me quite emotional because I think how resources like this could've helped me so much as a child. You should be super proud of the things you are doing to help our kids."
AIMEE – Parent
"My Juniors love them!"
"It's part of our bigger push for well-being."
MELANIE – Teacher
Rangi Ruru Girls School
"I am stoked."
"This is so powerful and a great tool to help raise resilient children. I wish it was something every student in NZ schools had too. Positive kids equal motivated kids!"
BECKY – Parent
Some Schools & Businesses We've Worked With
"As a new year resolution to myself I purchased the gratitude journal to try and rule out negativity in my life. I was a huge sceptic but was willing to give it a go. I am so glad I did! I feel much happier in life and it's forced me to notice all the blessings that I've taken for granted. Thanks so much x"
"Recently purchased some gratitude journals as appreciation gifts, these were really well received. Thrilled with the quality and thought that has gone into this product - glad I got an extra one for me!"
"Got my journals today - so nice to be able to unwrap a little bit of happiness"
"As a wellbeing and resilience practitioner I thoroughly recommend these beautiful journals. My clients love to use them to support their own journey to wellbeing at work."
Kathryn Jackson - Leadership & Resilience Coach
"This is me all over! Grateful for all the small and big things life has to offer. My gratitude journal is amazing and helps me record everything I think so I can come back to it. Awesome work ladies xxxx"
"Thank you so very much!! - the Youth Journals I ordered arrived so promptly and have been well received by my 3 kiddos-- they look forward to writing in them each night! I have said its their 30-Day Challenge ;-D."
Gratitude brings people together by fostering connection on a much wider scale, helping both individuals and communities to thrive.
We believe the benefits of gratitude can spread beyond the kids to teachers, family members and their community.
Teaching children from a young age to look for the good in each day, is teaching them a way to be happy no matter the situation they may be in.
Children's ability to think gratefully can be strengthened in as little as two days and has long lasting effects where they are happier, kinder, and more helpful.*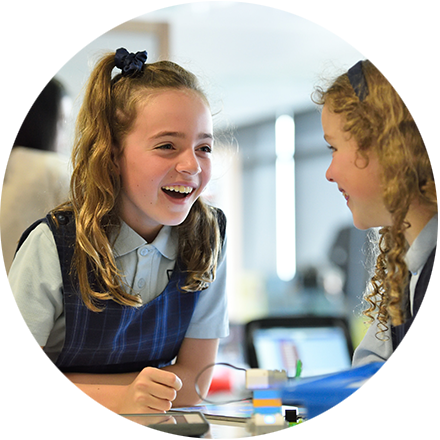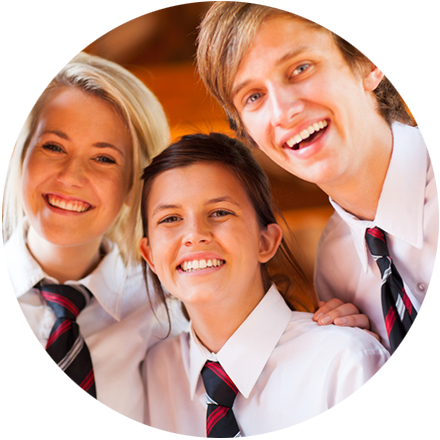 Research has shown that practising gratitude makes you feel good, it makes you more resilient, makes you more generous and more compassionate.
It helps you feel less isolated and lonely, boosts your immune system and helps strengthen your personal relationships, as well as improving sleep.¹
Children who practice gratitude show increased positive emotions and optimism, decreased negative emotions and physical symptoms, and feel more connected and satisfied with school, family, friends and themselves.²
There is also evidence that teens who practice gratitude are more engaged in their schoolwork and hobbies, have higher grades, and are less envious, depressed, and materialistic.³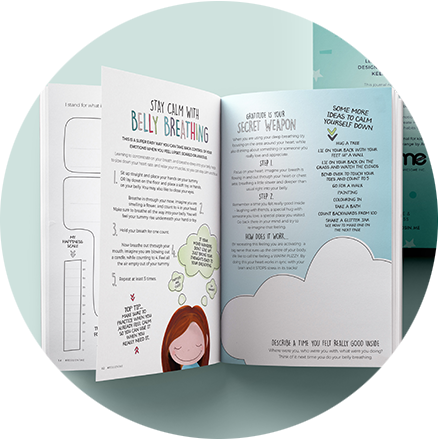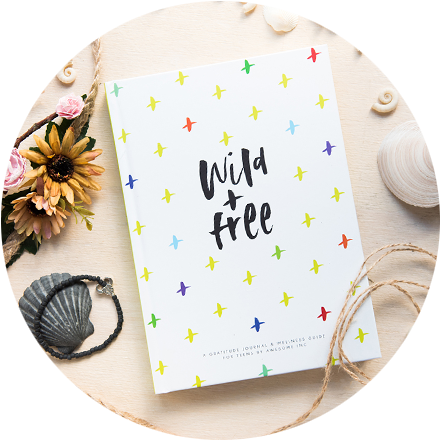 WILD + FREE – TEEN JOURNAL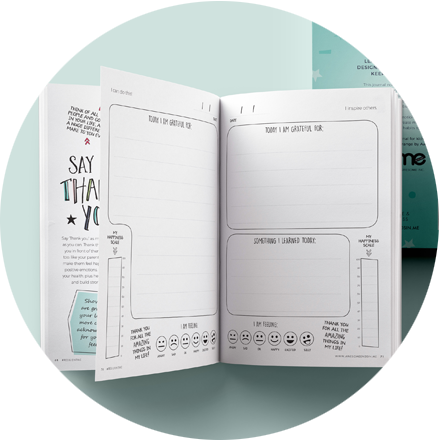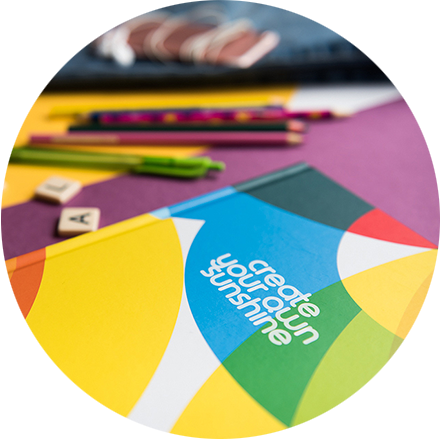 CREATE YOUR OWN SUNSHINE – TEEN JOURNAL
---

Questions? Contact us at hello@awesomeendsin.me or via our website – www.theAwesomeInc.com
Find out more about AwesoME Inc here.
---
REFERENCES
*.J. J. FROH, G. BONO, J. FAN AND R. EMMONS. 2014. NICE THINKING! AN EDUCATIONAL INTERVENTION THAT TEACHES CHILDREN TO THINK GRATEFULLY. SCHOOL PSYCHOLOGY REVIEW 43:2, 132–152.
1. J. J. FROH, G. BONO, AND R. EMMONS. 2010. BEING GRATEFUL IS BEYOND GOOD MANNERS: GRATITUDE AND MOTIVATION TO CONTRIBUTE TO SOCIETY AMONG EARLY ADOLESCENTS. MOTIVATION AND EMOTION 34:144–157;
2. J. J. FROH, AND R. EMMONS. 2011. GRATITUDE AND THE REDUCED COSTS OF MATERIALISM IN ADOLESCENTS. JOURNAL OF HAPPINESS STUDIES 12:289–302;
3. BONO, G. 2012. SEARCHING FOR THE DEVELOPMENTAL ROLE OF GRATITUDE: A 4-YEAR LONGITUDINAL ANALYSIS. ORAL PRESENTATION AT THE AMERICAN PSYCHOLOGICAL ASSOCIATION'S 120TH ANNUAL CONVENTION, ORANGE COUNTY, USA.